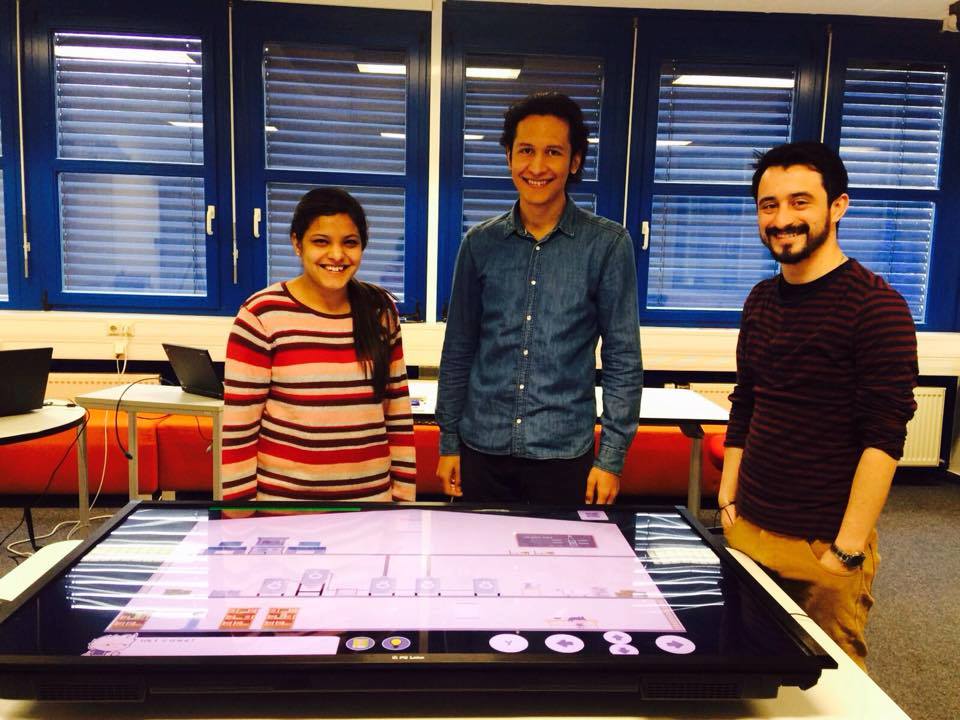 As part of the final project for the Theory to Practice course of Winter Semester 2016-17 the team of José Cuida, Mansi Sethi, and Miguel Angel Rejón presented "The BrewLab", a prototype of a learning environment based on inquiry learning with the objective of teaching about the scientific experimentation process as well as the industrial process of brewing.
The prototype can be run as a software (PC and MacOS), on web, and on Android. Touch inputs and joysticks are supported as well.
Characteristics currently present on The Brew Lab:

Game-based elements i.e. a pedagogical agent, a narrative, and achievements
Content directed at both subprocesses of the working memory
A post-task assessment section
Innovative scaffolding tools on certain task phases
Original interface and art design

Additionally, other features can be implemented:

Functional pre and post assessments of the learning tasks
Progressive difficulty (model progression)
Click here to play the first level of The BrewLab.