EduTech Students' Testimonials
National and international students will be sharing their insights about the relevance of EduTech, how they experienced the enrollment process, what they find interesting in our program, their motivation to study in English, their experience of working and studying simultaneously, among other regular FAQs applicants might have.
Nina's Testimonial, a student in the third semester of EduTech (German)
Katarina's Testimonial, a student in the first semester of EduTech (German)
Cindy's Testimonial, a student in the fourth semester of Edutech (English)
Eleonora's Testimonial, a student in the first semester of EduTech (German)
Stephanie's Testimonial, a student in the third semester of Edutech (German)
Alina's Testimonial, a student in the first semester of EduTech (German)
EduTech Studying & Working Stories
A common question we receive from applicants is: "Can I work while I study?" and the answer is "Yes!". We suggest our first semester students take it easy because the first months can be overwhelming (new city, sometimes new country, a new language, new courses, new methods, etc.), but starting from your second semester, we advise them to apply for jobs (related or not related to EduTech) so that they can start gaining some working experience in Germany. This section aims to give you some examples of our students who have decided to study and work simultaneously.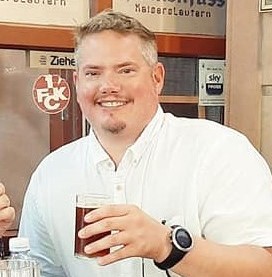 Will Pfannenstiel
United States
Doing Master in EduTech Saarland.
William has a Bachelor of Arts majored in History with a minor in secondary education. During his studies, William has worked as an EduTech student assistant (HiWi) and as a Tutor. He mainly helps managing EduTech wiki systems as well as creating some courses on Moodle, one of open-source learning management systems (LMS) for our Professors. He believes that no one could know all the different technology resources, but the capacity to utilize multiple resources to find reliable information is becoming one of the most important skills nowadays. Thanks to his background in Education, he could familiarize himself with the new technologies and can discuss with the users about how to improve the systems. In addition, he believes that multiculturality in his class generation gives him opportunities to improve his communication skills as well as it increases his empathy for others since people have different cultural backgrounds.
As for advice to current and future EduTech students, William suggests searching for opportunities to work while studying, not only at our EduTech department but also at the different tech companies around the university.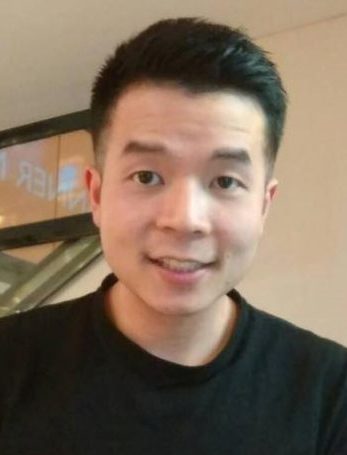 Thana Chaijeeratikul
Thailand.
Doing Master in EduTech Saarland.
Thana has a Bachelor of Education and that is why he decided to take Edutech M. Sc. because he thinks that studying abroad will broaden his horizons. During his first semester, Thana worked at a Thai restaurant in the city center. Although this job was not related to EduTech's field, he believes it was a great experience to practice his language skills, especially German and French since Saarbrücken is so close to France. 
Since June 2020, he got a new job as an Edutech student assistant (HiWi) and he is also going to be a tutor for an EduTech course next semester. Thana thinks that it's essential to work while studying because working gives him precious experience which he wouldn't fully learn in the classroom.
As for advice to current and future Edutech students, Thana recommends learning foreign languages while studying. Many language courses (e.g. German, French, Spanish, etc.) are free at the Saarland University. Also, he suggests doing new activities to find good friends or connections in the future.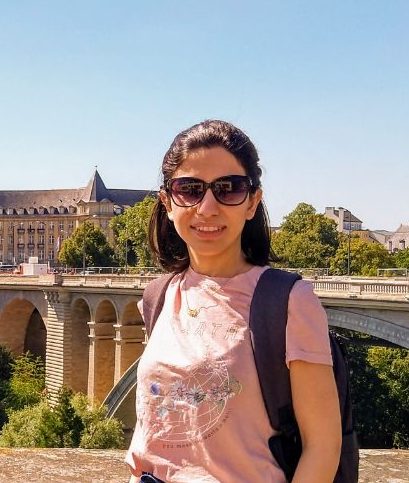 Farzaneh Norouzinia
Iran
Doing Master in EduTech Saarland.
Farzaneh has a Bachelor of Arts in French literature and a Master of Arts in Teaching French. During her studies, Farzaneh has gained experience from working. Her former two jobs were not related to EduTech (cashier and office coordinator), but she had the chance to practice German and was able to find great jobs later. She has been working as a French teacher at Kern for more than 2 years and as a junior researcher at AWSi in the fields of UX and learning with Augmented Reality (AR). Despite challenges about time management, she enjoys doing her jobs because she could gather many valuable experiences.
Farzaneh gives some tips when studying in Germany. First, she states that courses at the master are important but equally essential is to take advantage of the living abroad and gather some practical experience from working. Secondly, she adds that in order to increase the chances of finding jobs in Germany, learning German should be one of your priorities. And finally, she suggests students focus on studying a specific area of EduTech and try to master it as much as possible.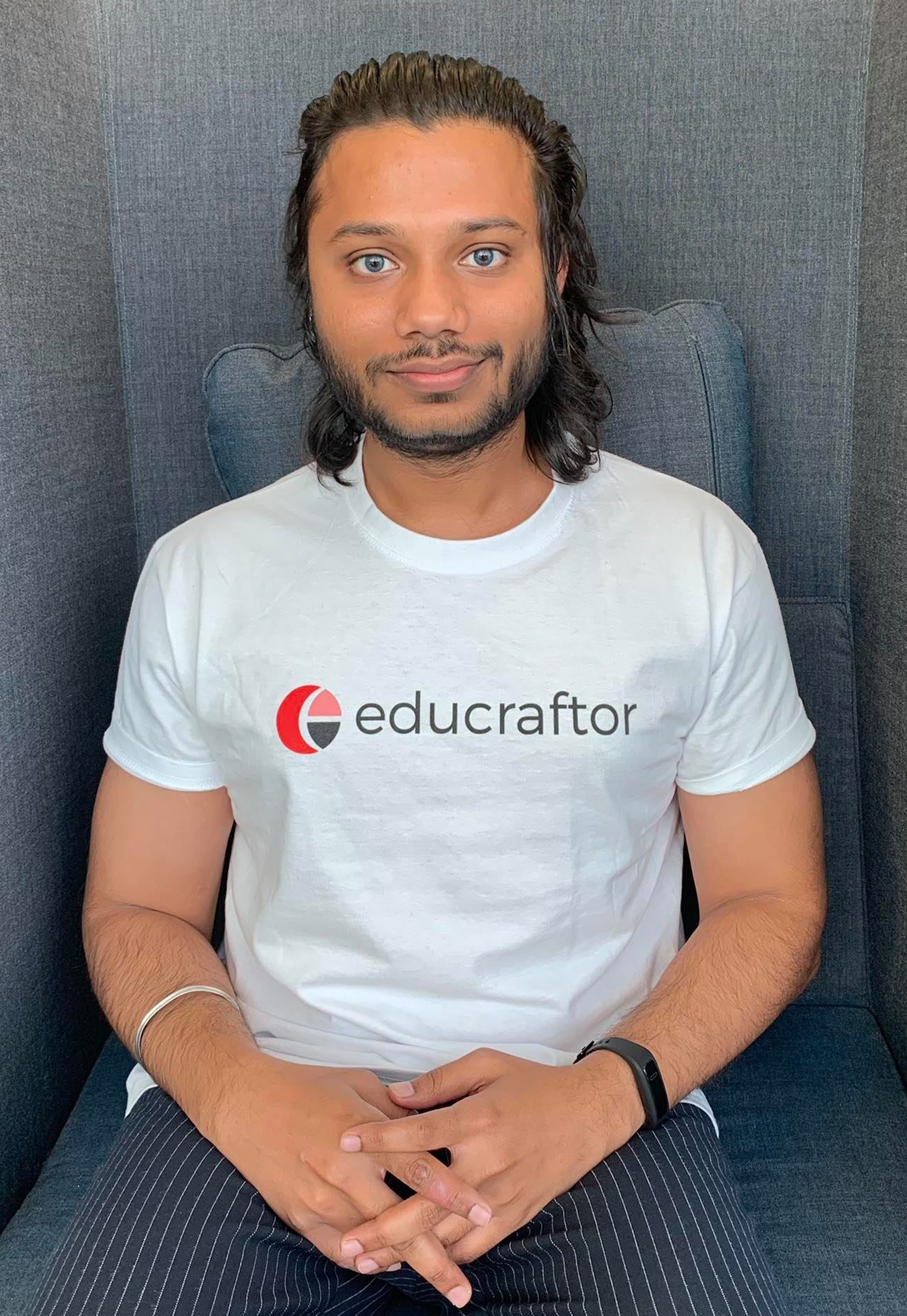 Surya Prakash
India
Doing Master in EduTech Saarland.
Surya is currently on a student exchange program at the University of Oulu, Finland, as our EduTech Master has an Erasmus partnership with the Master of Learning & Educational Technology Research Unit (LET). In Finland, he's doing an internship at Educraftor – a company focused on designing and transforming learning strategies for learning and invention. He gets to learn new strategy tools, design frameworks, etc. Surya owns a bachelor's in Electrical & Electronics Engineering, and he published his first Scientific IEEE paper when he was only 19 years old. He has entrepreneurial roots and he's an active digital writer with his work published at Forbes, Entrepreneur. As an inventor, he always wanted to improve the efficiency of learning with exciting new technological trends and strategies. This drove him to choose our EduTech Master in Saarland. He would recommend you all to go for an exchange semester since you get to meet many students from diverse cultures, and it does help you understand the education scenario in their countries. 
EduTech Erasmus+ Testimonials
During your studies in EduTech, you can also do an exchange term in your third semester. Enjoy the 3 testimonials of our students who have done 1-2 semesters in Oulu, Finland.
Noeina's Testimonial on her Erasmus+ experience in Finland
Surya's Testimonial on his Erasmus+ experience in Finland
Foysal's Testimonial on his Erasmus+ experience in Finland